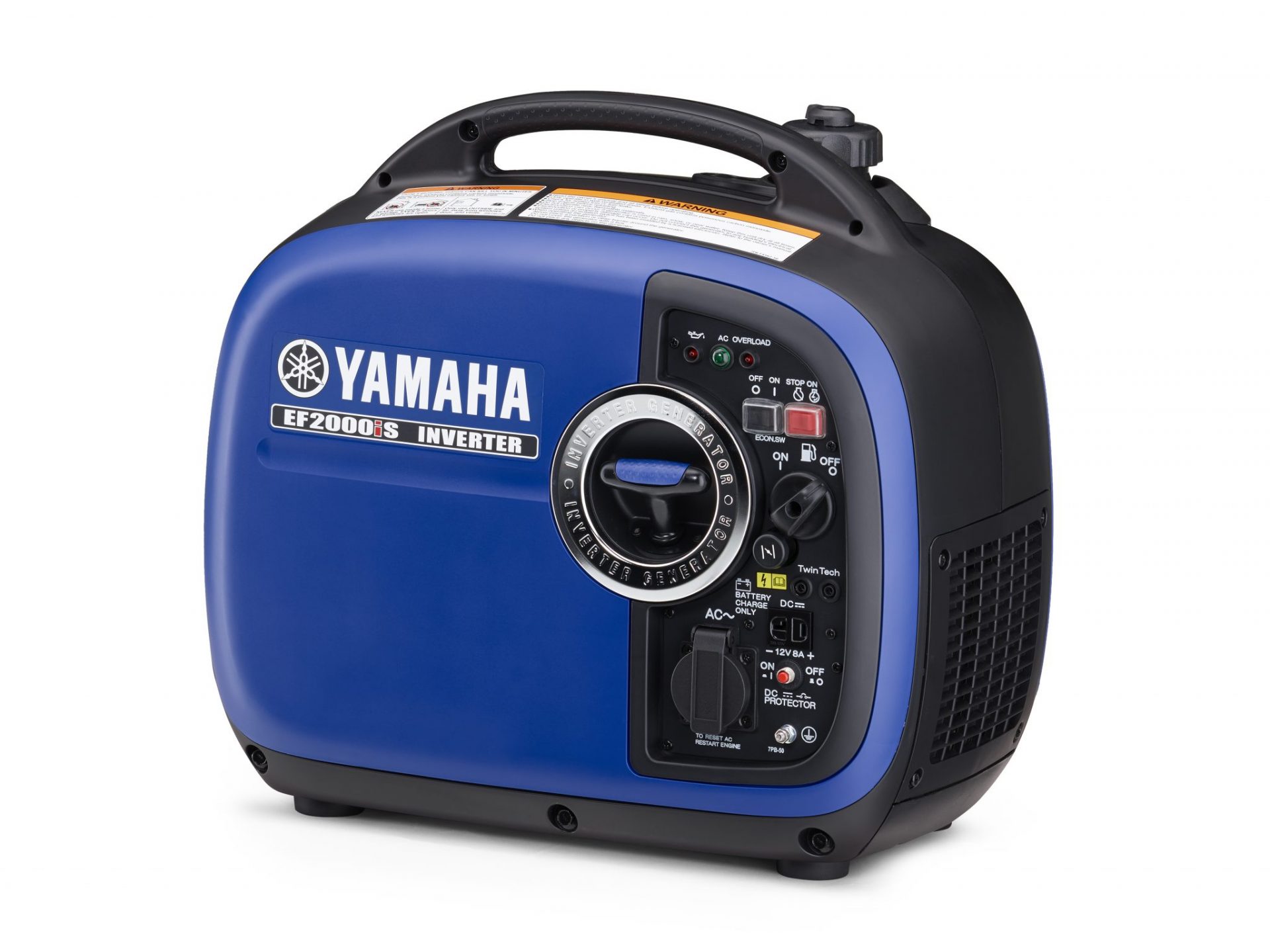 Note: Images are for display purposes only. Product may differ from images displayed.
The 2 kVA EF2000iS Inverter Generator: powerful, portable and super sleek with lots of great features. This overall best seller is great for recreational activities such as camping, fishing and boating.  It's also a great companion for the camper-trailer. However, if you have something larger like a caravan, the Yamaha EF2400iS is the recommended mode for when travelling in hot weather conditions.
The EF2000iS has enough power to run a microwave oven, a camping fridge, small air conditioner, kettle or television.  It is fitted with a newly designed muffler and air filter to achieve super quiet performance and because of its advanced Noise Block sound reduction system you can have a conversation without having to raise your voice.
Also available with TwinTech Parallel Use function – for almost double the power when connecting two EF2000iS together!
Power Rating: 2000 W
Generator Type: Inverter
Rated Voltage: 230 V
Frequency: 50 Hz
Rated Output: 1600 W
Max. Output: 2000 W
DC Output: 12 V / 8 Amp
Dimensions: 490(L) x 280(W) x 445(H) mm
Specifications subject to variation without notice.
Weight: 20 kg
Fuel Tank Capacity: 4.4 L
Operating Hours (Eco On): 10.5 hr (1/4 load)
Noise Level @ 7m: 51.5 dBA (1/4 load) / 61 dBA (full load)
Engine Type: OHV Air Cooled – MZ80
Displacement: 79 cc
Max. Output: 2.3 kW (3.1 hp) / 4500 rpm
Starting System: Recoil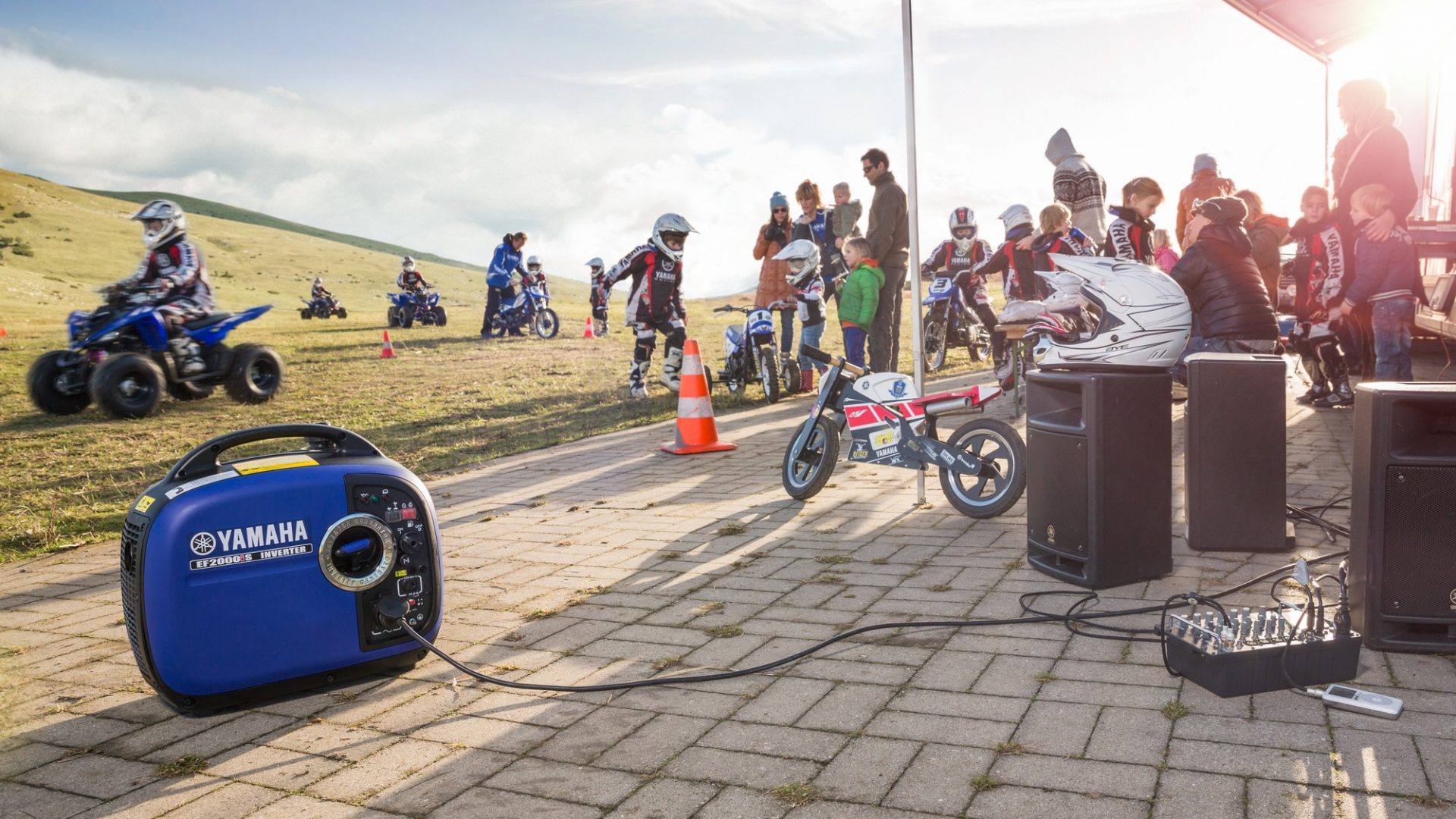 KEY FEATURES
What make our generators the better choice
Hook up two generators of the same specification for almost double the power output, while retaining the same voltage and frequency of a single unit.
Displays fuel level without having to open the fuel cap.
Engine stops automatically when oil level is low, prevents engine damage and minimises costly repairs.
Powerful performance, precise valve actuation, excellent heat dissipation, low fuel consumption and reduced noise level.
Electronic Circuit Breaker
Cuts off current when output voltage exceeds the designated maximum output capacity.
Light recoil starting reduces compression for effortless starting.
Minimal maintenance, hassle-free service and clean output.
Ready to find out more?
Look for a dealer near you!