2.2 kVA inverter generator with smart features. The perfect balance between power & portability.
The EF2200iS strikes the perfect balance between power & portability. It provides an extra 200W compared to the versatile EF2000iS, yet it's lighter and smaller than the workhorse EF2400iS. Powerful enough for appliances, tools and electronic devices without taking too much valuable space. It's the ideal generator for campers, caravanners, adventurers and outdoor enthusiasts.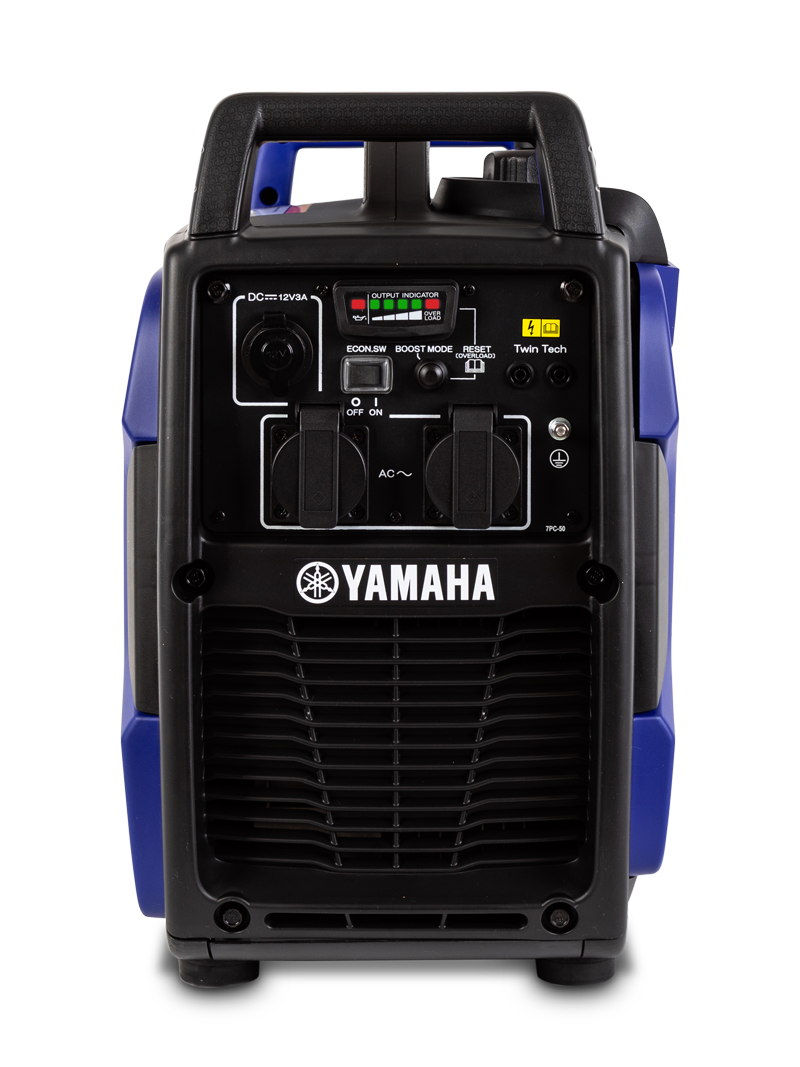 General
Dimensions (LxWxH): 555x300x470mm
Dry Weight: 25kg
Operating Time (1/4 load): 10.5 hours
Noise Level: 57~65dBA
Limited Warranty: 4 years
Generator
Type: Brushless Inverter
Rated Voltage: 230V
Frequency: 50 Hz
Max AC Output: 2200W
Rated AC Output: 1800W
DC Output: 12V / 3 Amps
Engine
Type: OHV MZV-22i Air Cooled
Cylinder Liner: Cast Iron
Oil Watch Warning: Standard
Low Oil Shutoff Warning: Standard
Ignition System: TCI
Starting System: Recoil
Smart Throttle: Standard
Fuel Tank Capacity: 4.7 Litre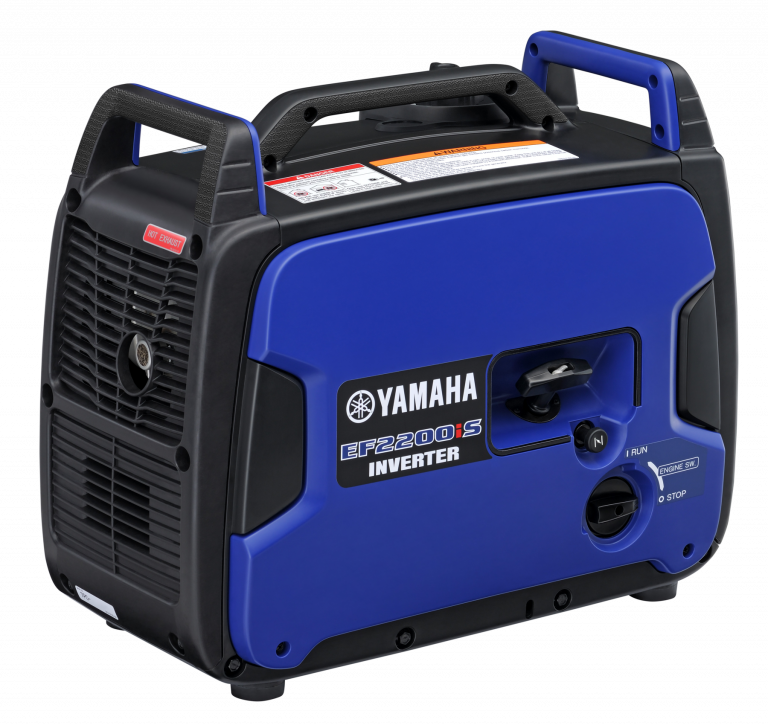 Thanks to the innovative Tri-Handle design, you can comfortably move the generator around. Even awkward storage spaces area are easily navigated.
With another person to share your load, transporting the generator becomes effortless!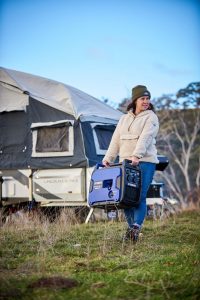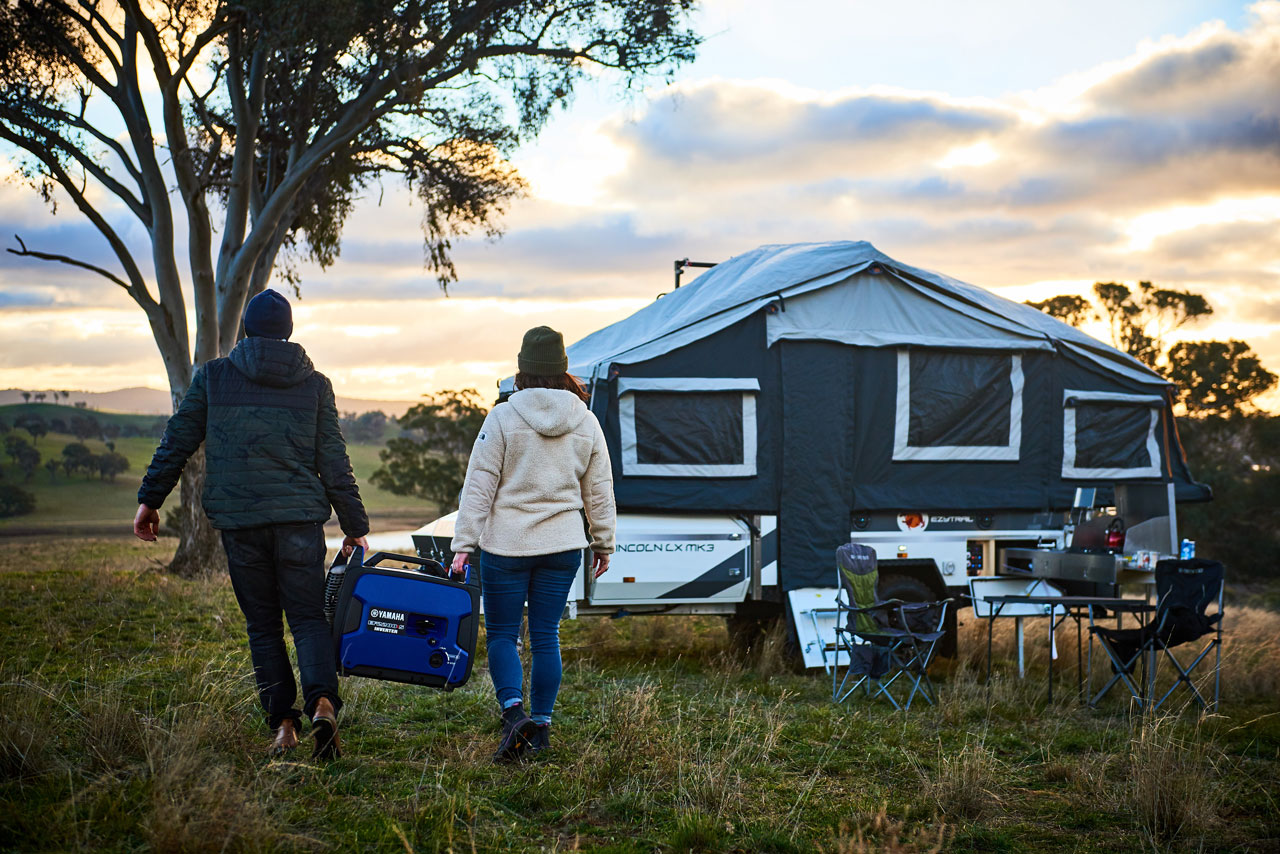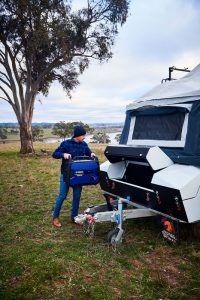 When out on a trip, chances are you'll be bringing multiple electronic items with you. Keep them powered with this generator's 12V DC outlet. With 3 amp output, it effortlessly charges all your devices.
Unlike a built-in USB port, you are not limited to devices with USB cables. You can power many more gear, such as portable coolers/heaters, vacuum cleaners, air pumps and many others.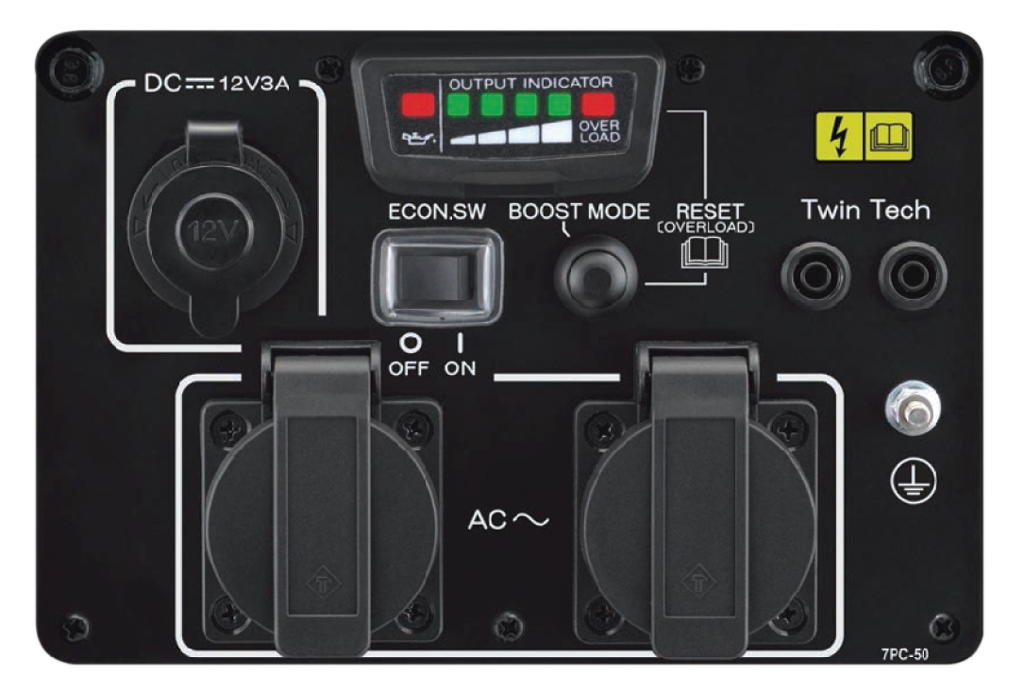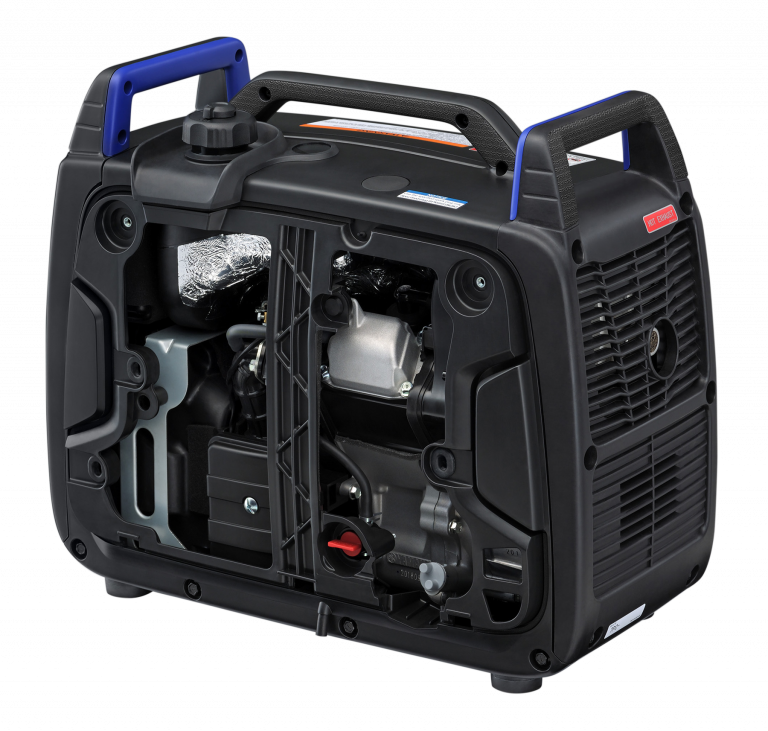 You don't need to fumble around the toolbox when you need to open the back cover for cleaning & maintenance. The tool-less bolts keep the cover secure, while making it easy when it needs to be opened.
4 Year Warranty For Your Peace Of Mind
Yamaha generators are designed and built to the highest standards to ensure that our customers get to enjoy the performance and quality that we are known for.
With a 4 year limited warranty, you can be assured that if you need assistance, we are there to take care of you.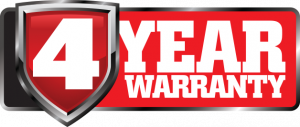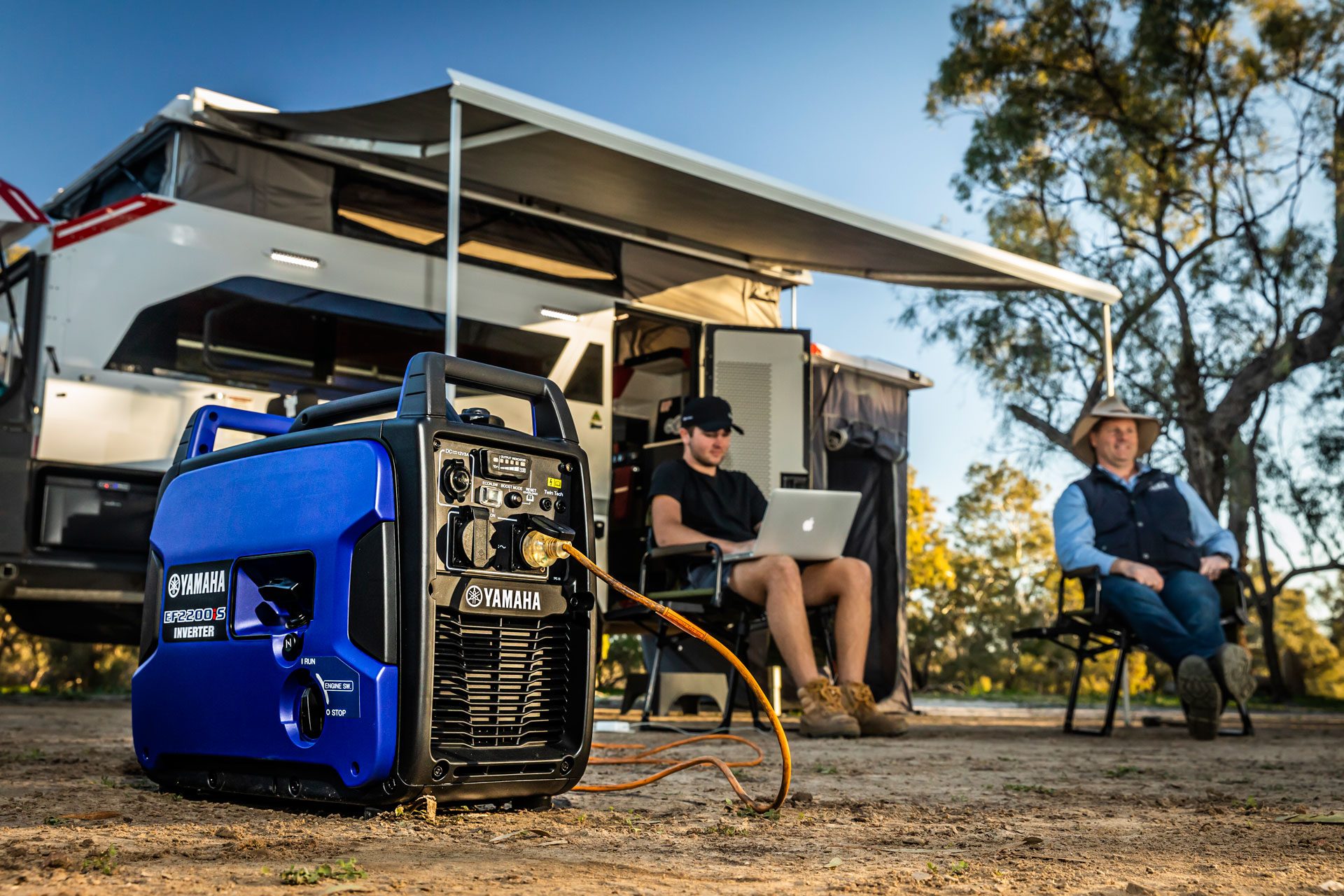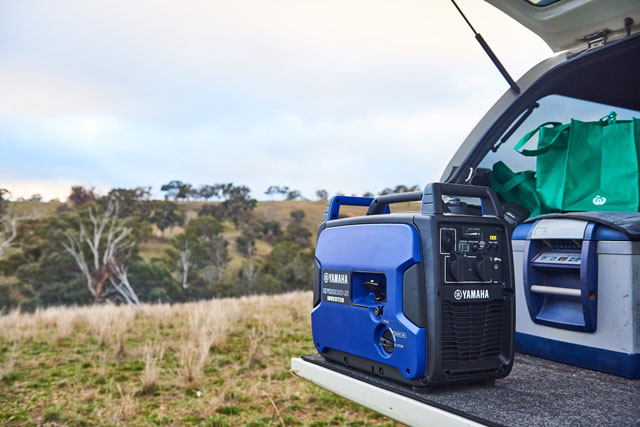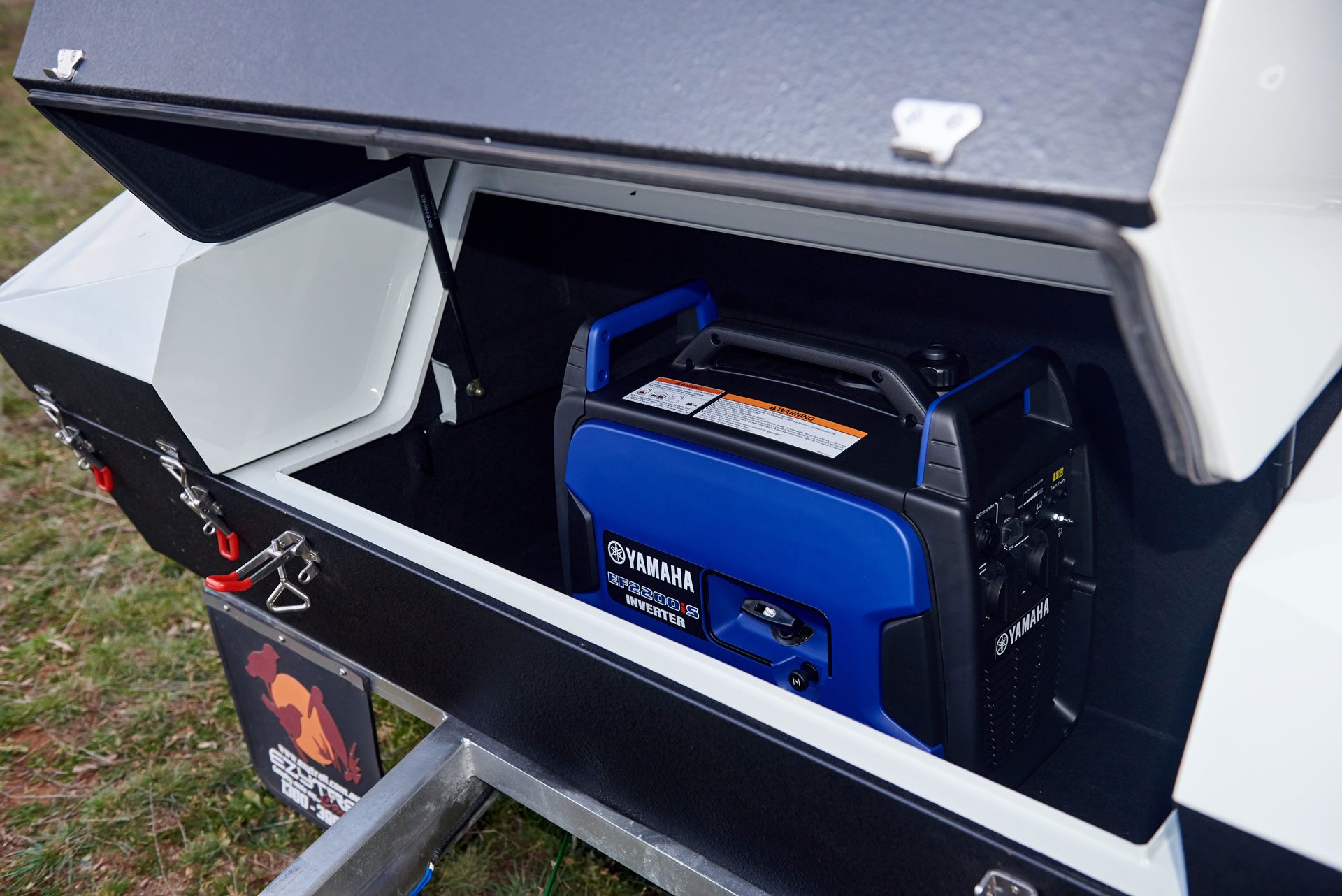 Ready to find out more?
Look for a dealer near you!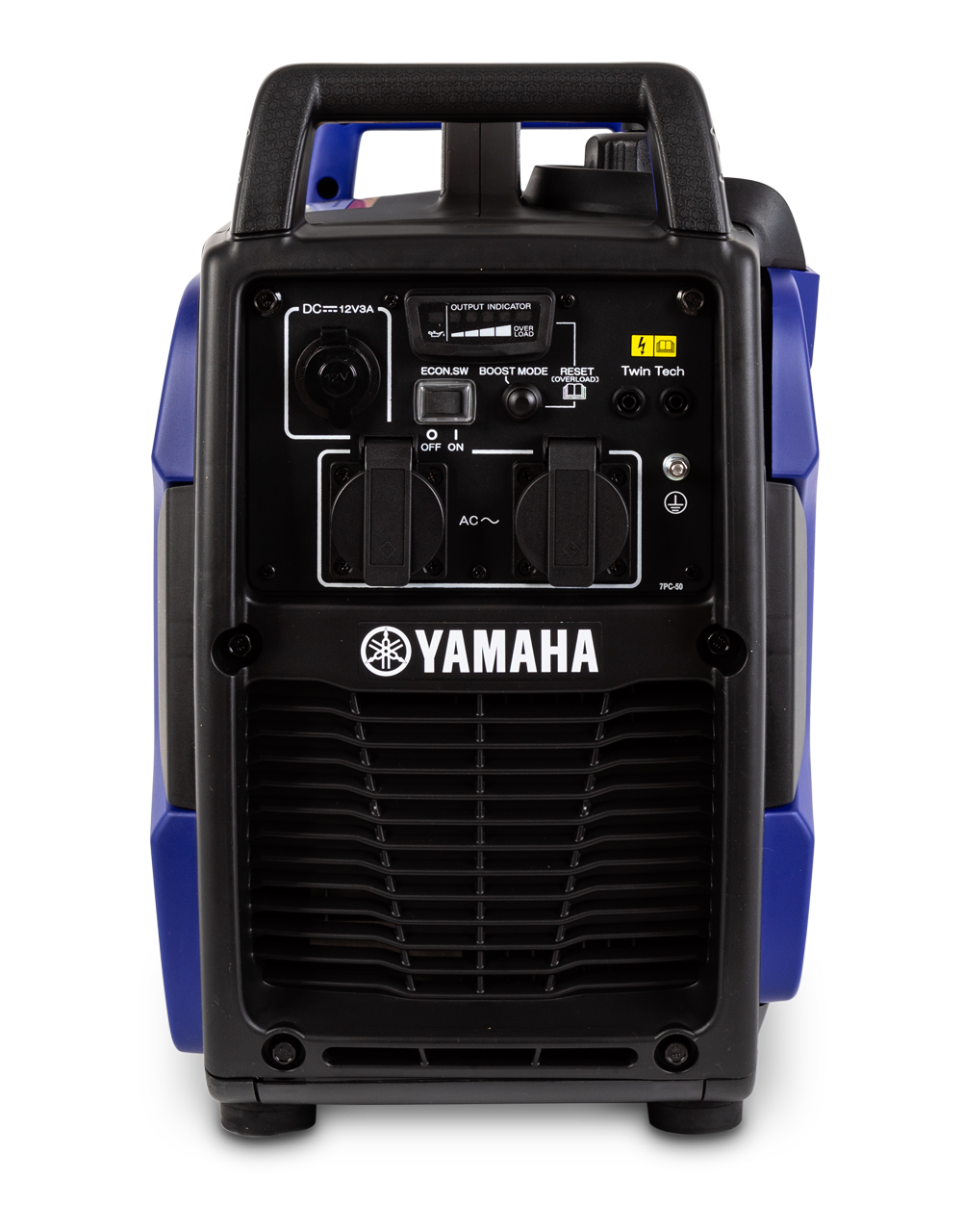 The recoil starter and switches are flush with the body, preventing scratches on your furniture, vehicles, or any surface the generator comes in contact with.
Prevent Leaks And Stale Fuel
With its fuel drain switch, you can easily drain fuel from the generator before storing it. No need to let the generator run to burn off excess fuel. No more stale fuel sitting in the tank.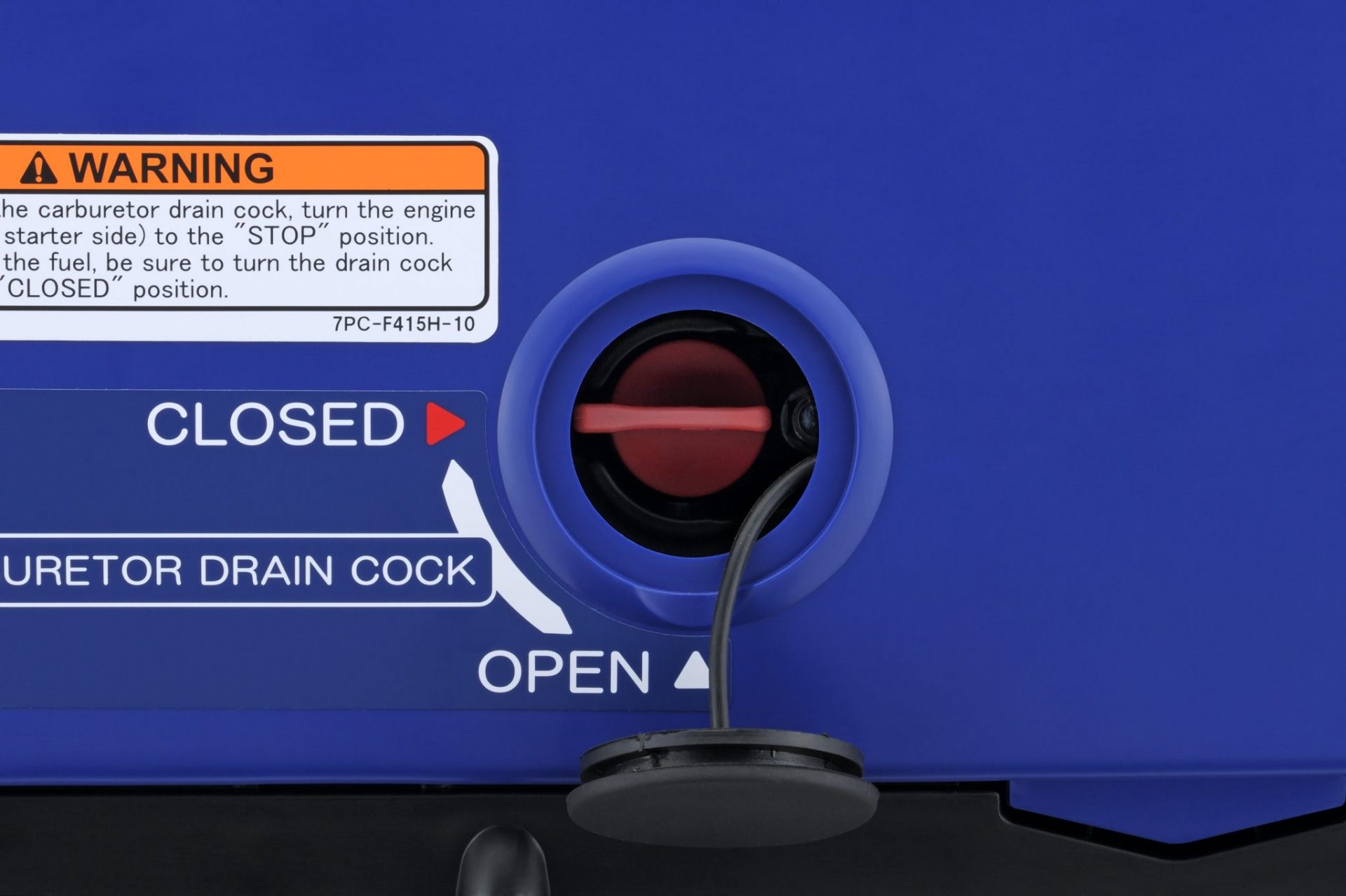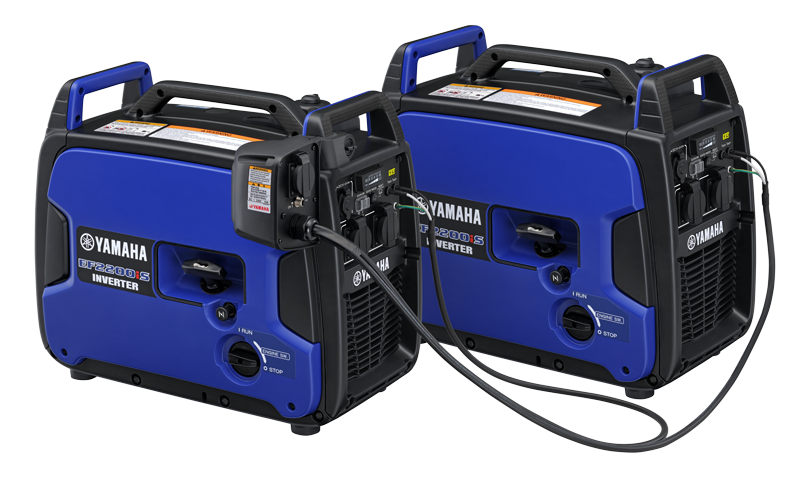 What's better than an EF2200iS? TWO EF2200iS!
With Yamaha's TwinTech parallel kit, you can hook up two EF2200iS units for almost double the power output, while retaining the voltage and frequency of a single unit.
Linking 2 EF2200iS allows the flexibility to power more. When using for back up at home, link two of these for extra power. When camping, just take one to save on space, weight and fuel. The best of both worlds!
More Reasons to Choose The EF2200iS
With a 4.7 litre fuel tank, it runs for a whole hour longer than its closest competitor.
You don't want to be bothered by a noisy generator. Yamaha's Quiet Technology ensures you and your neighbours can enjoy nature and its sounds.
Our Smart Throttle feature adjusts the engine speed to match the load, increasing fuel efficiency and noise reduction.
The EF2200iS produces clean, high power using Pulse Width Modulation which ensures that sensitive electronic devices can be run without damage.
Ready to find out more?
Look for a dealer near you!